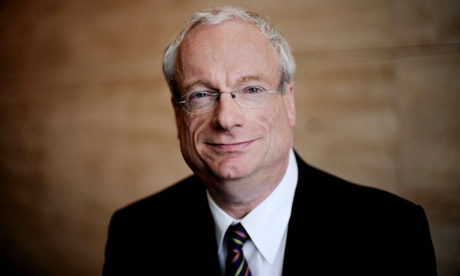 30 years ago, I was elected to the House of Commons to represent Islington South & Finsbury. A year later, at a rally in a town where the local council was trying to ban homosexuals from working there, I announced to the crowd that I was gay. At that moment I became the first ever openly-gay MP.
We have come so far since that day. Under the last Labour government, LGBT rights advanced by leaps and bounds – we got adoption rights, we got Section 28 repealed, we equalised the age of consent, we passed the Gender Recognition Act, we passed the Equalities Act and we introduced Civil Partnerships. And this year, only a few months ago, it was Labour votes and the hard work for Labour MPs and Peers that passed the Marriage (Same-Sex Couples) Bill.
The list goes on and on, and we should be immensely proud of our record in government. But there is still much to do for equality – and that is why we need the make sure that in 2015 this country elects a Labour government once again.
But I don't just want to see a Labour government – I want to see a Labour government with as many LGBT people returned as MPs as possible. Only this year, we welcomed the election of the first new openly-gay Labour MP since 2001, Steve Reed. I want to see more LGBT people elected and the Labour Party currently has eight, great LGBT candidates standing across the country for 2015, not to mention the many others standing for the European and local elections next year.
It is because of these candidates that I am writing today. They are the reason that we hold a dinner every year – to raise money to support LGBT candidates. That is why I would like to invite you to join me at this year's Chris Smith Dinner on Monday 4th November at Mele a Pere in Soho to celebrate and raise money for wonderful candidates like Andrew Pakes and Louise Baldock who are fighting to represent us in Parliament.
I look forward to seeing you all there.
---
Buy tickets for the next Chris Smith Dinner on 4 November now.
Do you like this post?